Glenk-Vital for joints and infections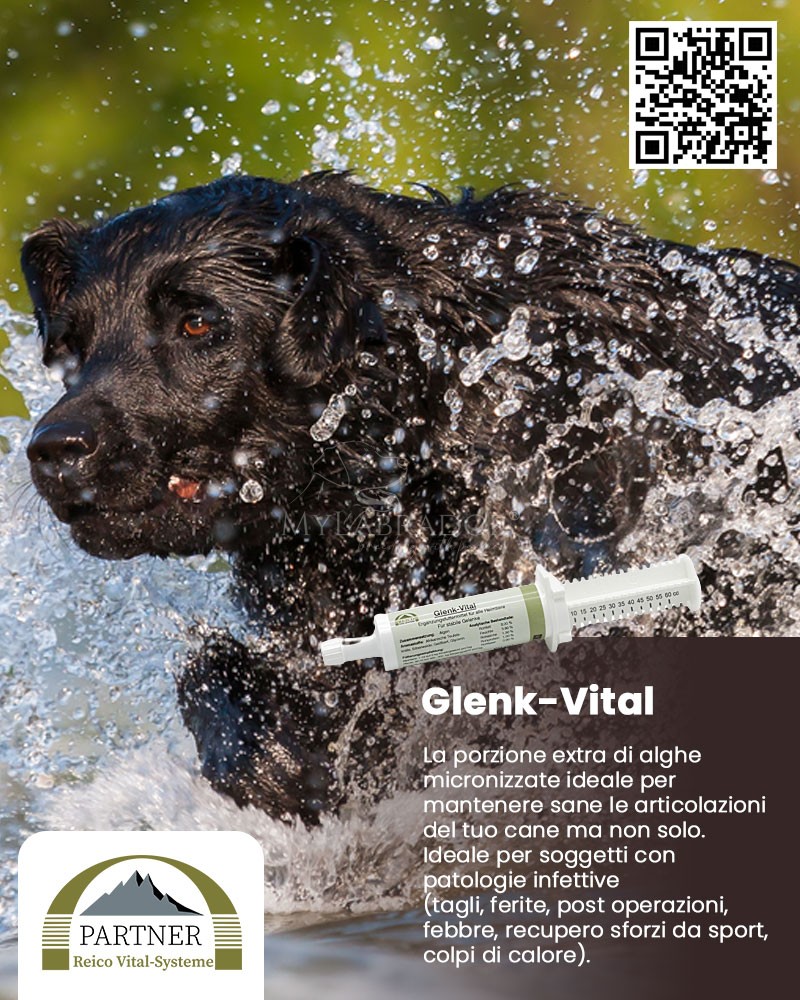 Glenk-Vital is the extra portion of micronized algae ideal for keeping your dog's joints healthy, but not only that: this herbal blend is ideal for subjects with infectious pathologies (cuts, wounds, post-surgery, fever, recovery from sports efforts, heat strokes).
Many REICO foods and supplements already contain the exclusive blend of algae that should bring the dog to its mineral balance. However, this amount of algae may not be sufficient in some subjects, especially older dogs with joint problems or musculoskeletal disorders, who can benefit from this additional supplement "Glenk-Vital."
Micronized algae not only support your four-legged friend's immune system but also help maintain stability and functionality of the joints (complete joint protection is essential for both sick and elderly dogs).
Glenk-Vital Composition: High-quality cultivated algae.
Glenk-Vital Flavors: African devil's claw, silver willow, and honeysuckle.
African Devil's Claw
African Devil's Claw is a plant that can also be used for dogs. Its anti-inflammatory and analgesic properties can be beneficial in relieving pain and reducing inflammation in the joints of dogs with conditions such as arthritis or muscle conditions.
Silver Willow
Silver Willow contains salicin, a compound with effects similar to aspirin. This can be useful in relieving pain and reducing inflammation in dogs with conditions such as arthritis, muscle problems, or painful conditions.
Honeysuckle
Honeysuckle is a plant that can offer health benefits for dogs. Its antioxidant, anti-inflammatory, and antiviral properties can support the immune system and promote overall health in animals. It can be used to support the treatment of symptoms of cold, flu, or upper respiratory tract infections in dogs.
This dietary supplement is highly biocompatible, therefore suitable for all types of pets (cats, dogs, and horses).
Analytical Composition of Glenk-Vital:
Crude protein 1.00%
Fat content 9.00%
Crude fiber 0.90%
Crude ash 1.30%
Moisture 3.90%
Dosage for Glenk-Vital:
Dogs and cats: 1 ml per 5 kg of body weight.
It is not recommended for use during sports competitions.
Would you like to know the benefits of this supplement for your dog?
Contact us at 391 18 92 137 (WhatsApp).
https://www.mylabrador.it/wp-content/uploads/2023/09/glenk-vital-reico-1.jpg
1000
800
MyLabrador
https://www.mylabrador.it/wp-content/uploads/2022/10/logo-mylabrador2.png
MyLabrador
2023-09-29 22:17:19
2023-11-06 11:12:31
Glenk-Vital for joints and infections