Aufbau Vital Plus: puppy joint supplement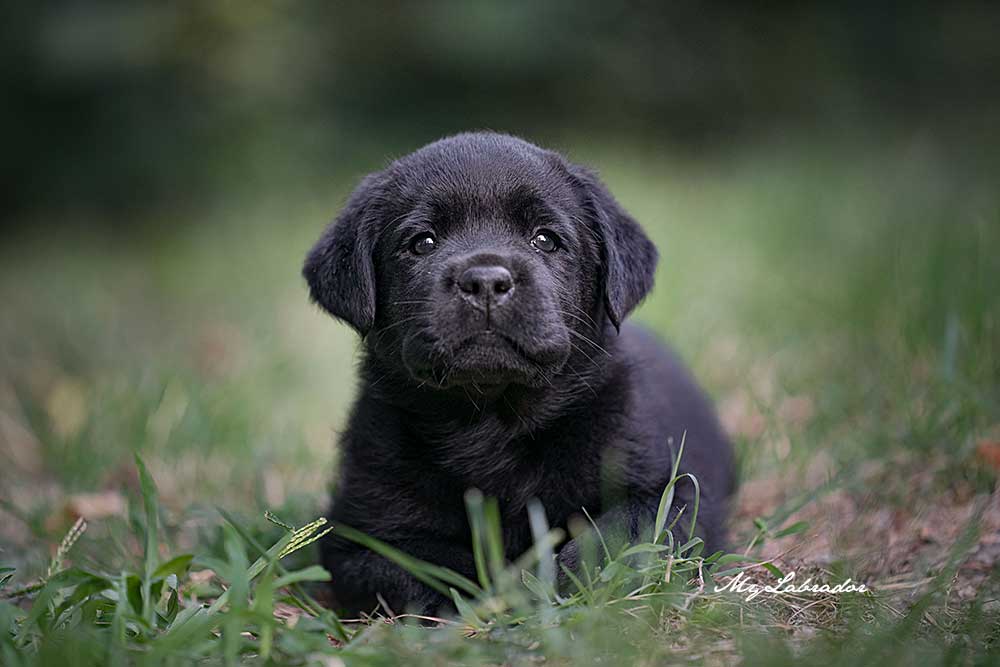 Aufbau-Vital Plus is a very useful natural supplement during puppy growth that is ideal in breeding and for owners of older dogs.
Aufbau-Vital Plus is the secret to growing strong, healthy puppies!
This 100% natural supplement has been specially formulated to protect the immune system of our furry friends and ensure harmonious growth of organs and musculoskeletal structures.
Its innovative formula, based on seaweed such as spirulina, ascophyllum, zostera and chlorella, together with brewer's yeast (saccharomyces), ginseng and fenugreek, promotes optimal food digestion and strengthens the intestinal microbiota, preventing parasitic infections.
Start feeding Aufbau Vital Plus to your puppies as early as the first weeks of life and continue until their first year: you will not only provide them with an excellent basis for a healthy and happy life, but also a delicious supplement to their natural diet (no industrial kibble).
Our kennel farm uses Aufbau Vital Plus on puppies from as early as the second month of life to provide all the support in their growth during their most important months.
Aufbau-Vital Plus can be used from 4 months to one year of age: 100% natural, based on seaweed (spirulina, ascophyllum, laminarin, seaweed, chlorella), nutritional biscuits, yeast (saccharomyces / cerevisiae), ginseng and fenugreek.
It can happen that a puppy in the first few months of life can have various health problems: these occur in puppies separated too early from their mothers, abandoned puppies or puppies with nutritional deficiencies.
These and other conditions often lead to physical problems and relapses in the early growth phase.
The supplement AufbauVital brings great benefit to all puppies by strengthening the immune system and the intestinal microbiota.
Aufbau-Vital Plus and the gut microbiota
The gut microbiota contributes to a healthy metabolism, protects against pathogens, educates the immune system and, through these basic functions, directly or indirectly influences most of the dog's physiological functions and health.
Many dogs suffering from IBD (inflammatory bowel disease) have a very weak or altered microbiome often due to a poor diet of cooked meat (absurd), too much fruit and extruded commercial kibble.
Benefits of Aufbau-Vital Plus
Protects and strengthens the puppy's immune system against external attacks
Strengthens the intestinal microbiota by preventing the development of parasites
Ideal for all dogs on a raw or BARF diet or on a home-made diet (fresh food)
Composition of Aufbau-Vital Plus
Seaweed (spirulina, ascophyllum, laminarin, chlorella)
Nutritional biscuits
Yeast (saccharomyces / cerevisiae)
Ginseng
Fenugreek
Analytical constituents
Crude protein 24,00 %
Crude ash 12,00 %
Crude fibre 5,00 %
Fats 2,00 %
Nutritional additives: ascorbic acid
The Aufbau Vital Plus supplement should be mixed with the food after weaning (starting at 4 weeks of puppy's life).
Do you want to improve your puppy's health? Contact us on 391 18 92 137 for more information on the best natural supplements and biologically appropriate nutrition.
https://www.mylabrador.it/wp-content/uploads/2021/05/aufbau-vital-plus-reico.jpg
667
1000
MyLabrador
https://www.mylabrador.it/wp-content/uploads/2022/10/logo-mylabrador2.png
MyLabrador
2021-05-16 10:04:39
2023-11-05 09:11:03
Aufbau Vital Plus: puppy joint supplement